Simply drag and drop to select imagery for the slideshow below.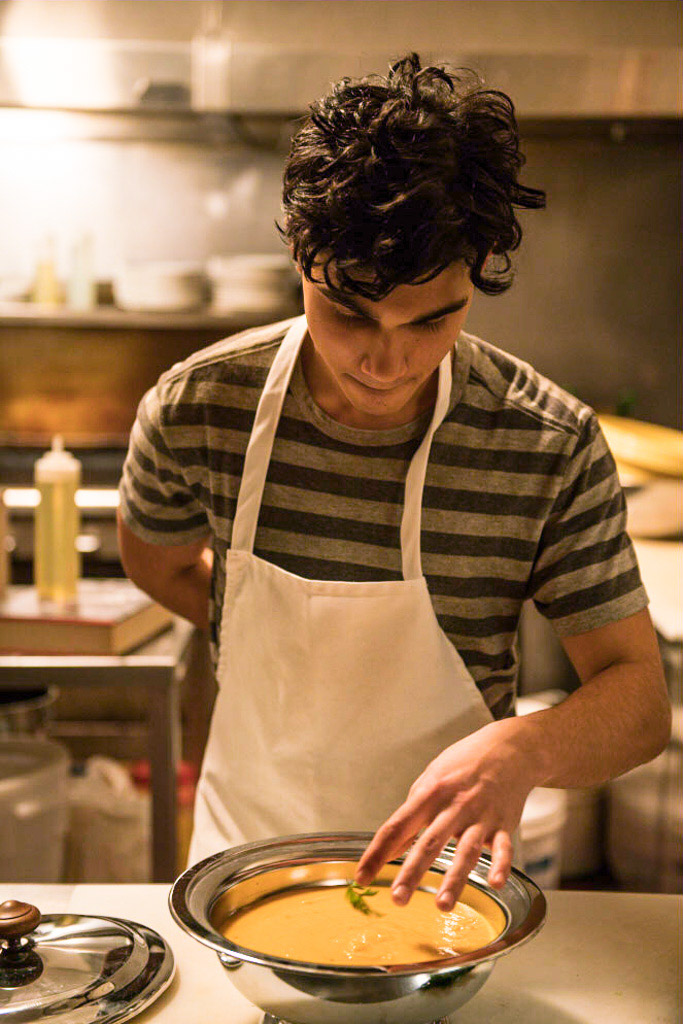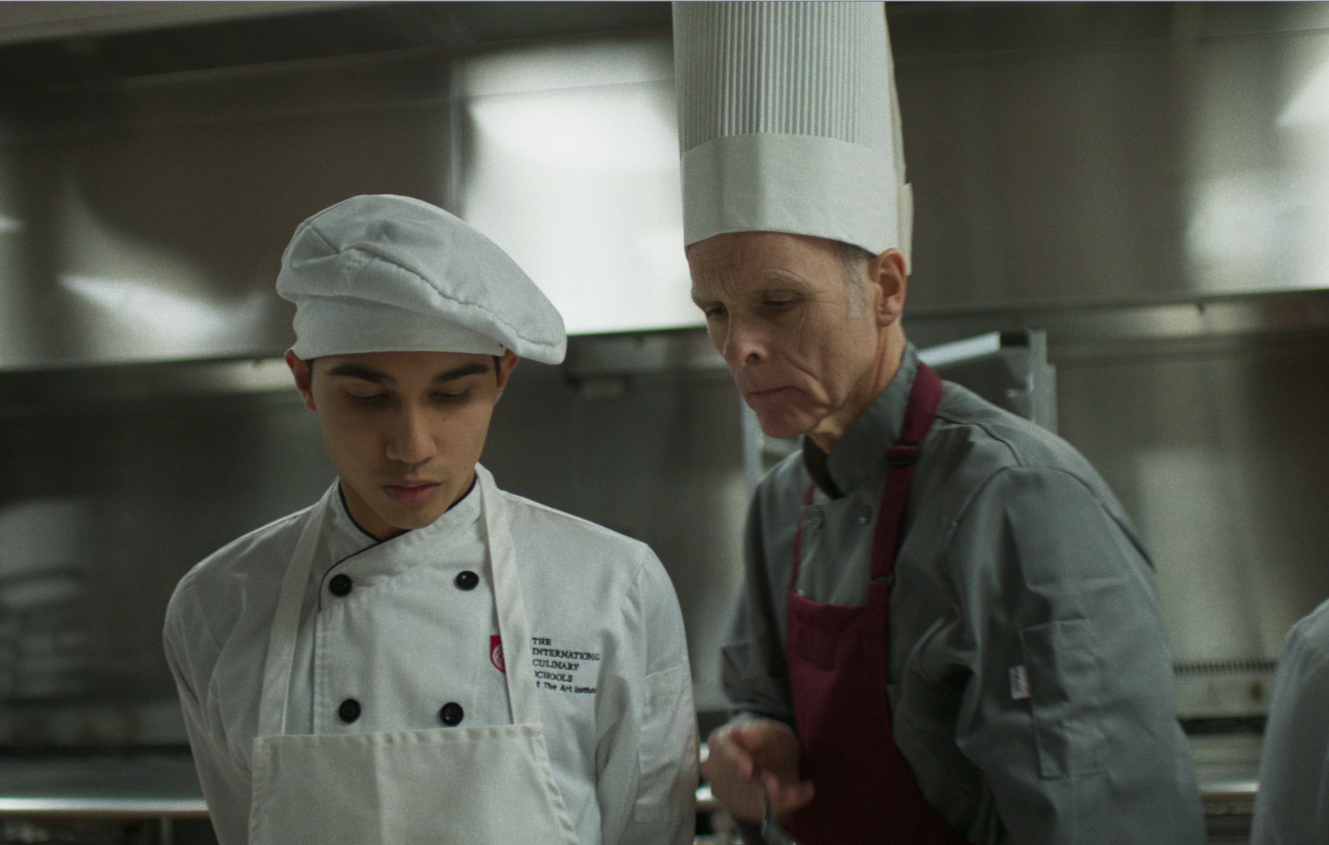 REVIEW: 12/01/16
Hollywood North Magazine, The Dishwasher (Review) by Danny Kai Mak
The Dishwasher, a 2016 short film by Matt David Johnson, is an expression of a faceted love, one conveyed through food and contained in filial affection. A dishwasher, studying to be a chef, secretly uses his diner's kitchen in the after-hours to hone his cooking ability, while the dishes that he prepares there form an unusual relationship he has with a street prostitute. Told exclusively through the perspective of the silent protagonist, Johnson's adroit direction brings out a tale that is immersively visual, subtle details of which emerge only on a second viewing as being integral to the plot's dramatic arc. In crafting a film that is inherently fluid without dialogue, Johnson reaches close to an unalloyed cinema that stays true to the sui generis of film, the montage. As a result of the distillation of actions into a series of irreducible scenes, the film achieves a causal quality that gratifies as the story fulfills its cause-and-effect propositions. In one instance, a criticism of taste converts into an adjustment of craft that satisfies because of it; in another, a rejection of a proto-self conforms into a reduction of the current self, which ultimately buys the protagonist time to appeal to the prostitute's heart. In conflating food with emotions and the expression of self with cooking, The Dishwasher is effectively an ode to the culinary art, a medium as vast and ineffable as the uncharted soul. To complement that idea with a cinematic style that essentializes the foundations of film art is a most clever touch, as it underscores both the film's purity of articulation and the story's noble, nonverbal intuitions.
(http://hnmag.ca/review/the-dishwasher-review-2/)
REVIEW: 07/05/16
Hollywood North Magazine, The Dishwasher (Review) by Nick Wangersky
With Telus Storyhive coming around again, it seems only necessary that I review a submission that has come out recently. The short is none other than The Dishwasher, by Matt David Johnson.
Now I know what you're thinking, why would anyone want to see some film about an appliance. That's ridiculous. Why would you think that? Oh, maybe you weren't thinking that? Well, I don't know if you were or not. But I know this, it's about the other kind of dishwasher. The guy who works at the back of a restaurant and does all the dishes because customers don't have to.
But this Dishwasher wants to move forward and be someone better, like the restaurant's chef. This is confirmed when after his work day he manages to sneak through the back door after closing time, so he can don an apron, play some music, and read up the fundamentals of culinary art while trying to become a master. And yes, the keyword is "trying." He's already botched his masterpiece by the sound of the smoke detector.
After a failed attempt, our dishwasher gets on his bike and leaves, meeting a local streetwalker who seems a little too interested in him. When he lets her sample his food, she critiques. And soon this starts an interesting culinary bond between them as he plans to give her more of his efforts.
It's amazing what can get accomplished in a 10-minute film with very little dialogue. The ominous lighting at night was a clever touch as well, and it's interesting to have a concept that studies the life of someone who wants to make themselves a much better place in the world, specifically a dishwasher. A very unique story that shows the battles some of us have to deal with from time to time.
(http://hnmag.ca/review/the-dishwasher-review/)
REVIEW: 03/13/16
Lazy Sunday # 409: The Dishwasher, The Legion of Decency by Jim Henshaw
Canada is a country without studios and broadcast networks striving to build a vibrant production industry. Virtually nothing gets made without handouts from governments who appear equally disinterested in doing more than is absolutely necessary to shore up the appearance that there's a real film industry here.
And most of that largess goes to producers with a long track record of failing to find audiences.
Hardly anybody truly steps up to give an untried writer or director with a vision a shot.
Oh, there's certainly a boom going on. Almost everybody's working as a result of a weak dollar and generous tax credits to anybody wanting to make a Lifetime, Syfy or Superhero movie North of the 49th.
Meanwhile, our own stories continue to languish. And our brightest story tellers seldom get the opportunity to even hint at what they can do.
But if you live in BC or Alberta, there's a ray of hope. It comes from Telus which, despite its cable footprint, is primarily a phone company.
Telus have called their initiative "Storyhive" -- a community funded program for emerging content creators. I'd call it the Canadian equivalent of Roger Corman, the Hollywood producer who launched more major careers than almost everybody else put together.
Storyhive just released it's winning short film. "The Dishwasher" by Vancouver writer-director Matthew Johnson.
It's a masterful creation, revealing a film-maker who truly gets how cinematic story-telling works. It hooks you from the first frame and doesn't let go of your emotions until well after the last.
If the industry were still run by Hollywood moguls, one of them would be telling his money guys, "This kid knows what he's doing. Just give him enough money and stay out of his way".
I give you "The Dishwasher".
Enjoy Your Sunday.
(http://the-legion-of-decency.blogspot.ca/2016/03/lazy-sunday-409-dishwasher.html)
ARTICLE: 12/10/15
ARTICLE: 11/19/15
Fourteen Vancouver residents will receive $10,000 each to produce digital short films by Charlie Smith - The Georgia Straight, Vancouver